Buttercream vs Whipped Cream: When to Use Each?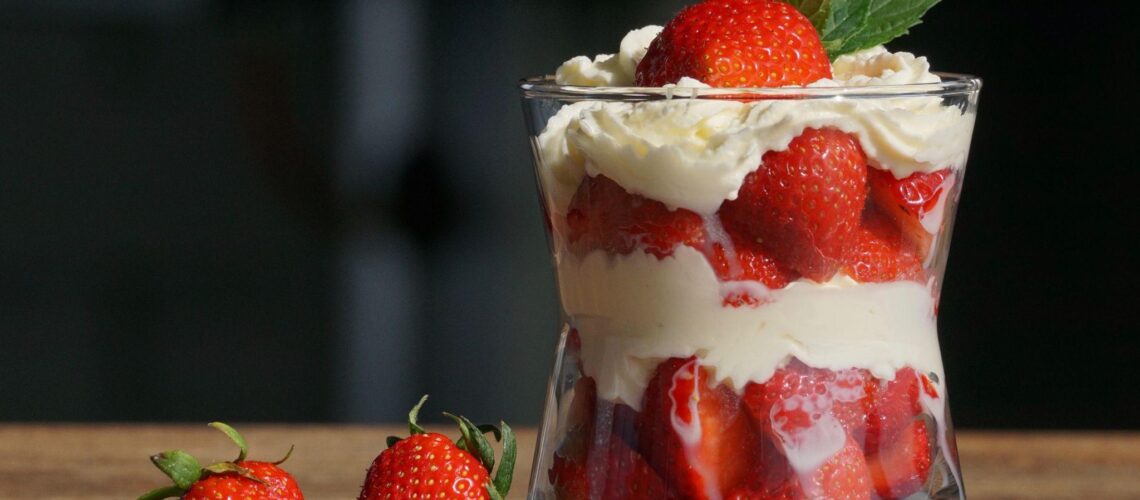 When it comes to choosing to frost on cakes and desserts, there are two popular options – buttercream and whipped cream. Both can be spread or delicately swirled to achieve a similar effect. However, they each have a very different consistency and taste. This post can help you to decide when to use each.
What is buttercream?
Buttercream (also known as butter icing) is typically made from butter and powdered sugar. You can substitute butter with margarine or lard, but in most cases, butter is used.
It is a thick cream that holds its shape well. Using a piping bag, skilled cake decorators are often able to create all kinds of shapes, including flowers and swirls.
It's possible to add various other flavors to buttercreams, such as vanilla, chocolate, or fruit syrups. You can also add various food colorings.
Buttercream has a high-fat content due to the sugar and butter in it. Its fat content is much higher than whipped cream.
When to use buttercream?
Buttercream is the cake decorator topping of choice due to its versatility and the ability to hold its shape. In fact, it can be so sturdy that you can often place it between layers of a cake
Buttercream is ideal if you want to play with different flavors and colors. It's very heavy, so should not be used as a drink topping. It also has a high-fat content, so you may want to avoid it on low-calorie dessert dishes.
Moreover, if you don't always like to scoop some buttercream with a spoon, below are some amazing instances when you can creatively use buttercream in your food."
You can make cookie sandwiches interesting with buttercream. You need to spread a spoonful of buttercream dollop on one cookie, place another cookie above that, and smoosh both the cookies together.
If you want to create a glaze, you can do a good one with the help of buttercream. Make sure you add some milk to the buttercream to thin it, and then drizzle some of it over your cookies, cream rolls, muffins, etc.
When you want to make cake balls, you can use buttercream. It's easy to make! First, crumble any cake, add the buttercream to it, and finally chill for one hour. After that, you need to roll the mixture into small balls and eat.
You can heat the buttercream a little and pour it over the scoops of your favorite ice cream.
You can also spread buttercream on crackers and enjoy!
What is whipped cream?
Whipped cream is made from heavy cream and is often flavored with sugar.
Compared to buttercream, it is much softer and fluffier. While traditionally, it was whipped manually and applied using a piping bag, most chefs nowadays use cream chargers to dispense it. While basic cream chargers don't offer much precision, there are high-quality cream chargers you can buy to provide added control.
Whipped cream can have other flavors, and food colorings added, but you have to be more careful not to upset the soft consistency. In many cases, whipped cream has no extra flavorings.
While whipped cream still has a high-fat content, it can be viewed as a relatively healthier option than buttercream. This is due to not containing butter and due to being not as thick.
When to use whipped cream
Whipped cream can be used on cakes, but it is more commonly used to garnish ice cream, pies, pancakes, waffles, and fruit desserts. Because it is light, you can also use it as a topping on drinks such as hot chocolate, lattes, and even cocktails. It does not hold its shape as well as buttercream and so shouldn't be placed between cake layers where it will instantly get crushed. In most cases, it is applied immediately before serving it up.
Whipped cream contains fewer calories than buttercream and, therefore may be a better dessert frosting for someone on a diet. It is not as ideal for colored or flavored frosting, although there's nothing to stop you from experimenting with different colors and flavors to see how they turn out.
Some of the most popular and tastiest uses of whipped cream that you must try are:
You can use whipped cream as a great topping for your desserts. Different types of whipped cream cakes, pies, and desserts are served by chefs worldwide.
Whipped cream can be widely used to make the best Alfredo sauce. It is an amazing sauce that you can use in pasta for its creamy and thick texture with an appealing flavor. It's very easy to make this whipped cream sauce.
You need very simple ingredients like butter, thinly minced garlic, salt, cream cheese, pepper, thick whipping cream, and mild seasoning of Italian flavor. To make this perfect sauce, you should first mix all the dairy ingredients and sprinkle and whisk the herbs with the sauce. Now, stir in some cheese and toss the pasta altogether.
If you want to make a bowl full of creamy soup as one of the rich dinner recipes on a cold night, use whipped cream. When you use heavy whipped cream in your soup, it can help you have a higher density of your soup and provide a rich and milky consistency.
You can also use lightly whipped cream in your coffee; this gives your coffee an excellent smooth taste. You can make whipped cream coffee effortlessly:
Make your coffee just like how you do it always.
Whip some cream separately with a few drops of vanilla essence until the mixture turns soft.
Put the coffee in your mind, sprinkle some cocoa powder and serve it.
The Bottom Line
Buttercream and whipped cream are surely two of the most excellent frosting edibles available today. As discussed above, both buttercream and whipped cream have several other interesting uses as well. So, make sure that when you prepare your favorite coffee, soup, or cake, you are using buttercream or whipped cream accordingly, and it will definitely be a delicious treat to your taste buds!