How to promote a food blog on Instagram?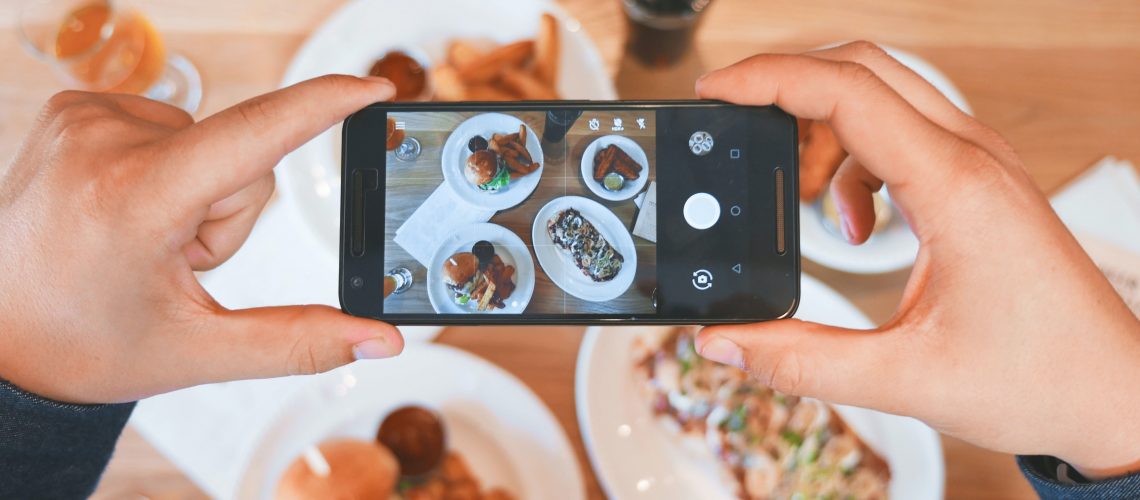 This guide helps you promote a food blog on Instagram. Instagram is indeed a giant marketing and social media platform. It is well known to bolster many genuine businesses and blogs, be it the food industry, personal food blogs, beauty products, marketing, or it can be utilized as a display showcase for the individual talents and skills as well.
After the new updates of Instagram, it has become a powerful analytical tool. The business profile users can get detailed insights, bulk schedulers, and advanced metrics. All the tools have made Instagram a unique marketing place with the need of using a marketing campaign management software and analytical tool combo that provides broad exposure to several brands and businesses and offers innovative value plans to its users.
Food blog on Instagram
The most geared industry on Instagram is the food industry. After various researches and studies on the Instagram marketing model, it was found that a significant base of Instagram users spends most of their time scrolling the food images on it. In this scenario, all food bloggers and restaurants on Instagram must have a strong presence on the platform. Otherwise, they will have left unnoticed and non-reachable by the customers.
So, if you are a food blogger or run a food business and want to enhance your reach and increase your customer base on Instagram, GetInsta is here and will provide you a complete guide about how you can promote your food blog on Instagram.
Woo Restaurants or Other Food Bloggers
Start the things off with a palpable hack. You can collaborate with the other food bloggers with a large number of followers. This type of collaboration will enhance your food profile reach and expose it to a large food-lover audience.
Now, the question arises that how an Instagram newbie or profile with less number of followers can collaborate with the big fishes of the market? The answer is pretty simple; you can contact them by direct messaging (DM) them along with that most of them have mentioned their emails in their bios. So, search some of the great Instagram food bloggers and send them an invite for the partnership.
As we all know, there is no free lunch in this world, so be mentally and financially prepared for the fee of the food bloggers and restaurants. Most of them do not charge much, but there is no fixed price, and charges vary from person to person.
Now the most crucial tip, before sending a collaboration request, do proper research about several food bloggers. From them, sort out which food bloggers have your required number of follower's base. A tried and tested hack is to always search for food bloggers with 30k-45k followers. Such profiles are masters of Instagram marketing, and they have loyal and genuine followers. The good thing about such profiles is that they do not sell their marketing services at a high cost so, they are generally reasonable.
Announce Contests
The best hack of the Instagram that produces fruitful results with food bloggers' collaboration is the announcement of any contest. But with one caution, that is never to run more than two contests per partnership because it will be very costly for a newbie Instagram food blog.
Always Use the Accurate Scheduling Tool
As we have discussed earlier that Instagram offers scheduling for the upcoming posts when it comes to the off Instagram platform, various third-party scheduling tools are performing well. Post scheduling is an essence of Instagram as the platform is all about is the marketing of photo content in the form of posts.
With getting the first 50 free Instagram followers instantly, GetInsta has sorted some of the best performing third party scheduling posts for your food blog. Let's try them one by one.
Hootsuite
Hootsuite is the most popular third-party tool for scheduling social media posts not only on Instagram but also on Twitter, Facebook, and other social engagement platforms. It is one of the best tools among various scheduling tools.
ScheduGram
It is the most prevailing third party post scheduling application. By this tool, a food blog profile can schedule their picture posts, cooking, and fun-out videos, it manages filters for pictures and videos, and it has a fit in Canva, best for post edits. This feature makes it stand unique among various other tools.
Onlypult
It is a cost-efficient tool for scheduling that is $8 per month. It has many great features that ultimately make your scheduling and posting easy.
If you do not want to use a third-party post scheduler for your food blog, you can stick to the Instagram scheduler for this purpose. It caters to almost every posting needs, be it scheduling, posting, or analytics of the posted content.
Do Not Skimp the Hashtag Research
The most significant step in any post preparation is #hashtags research. The set of engaging hashtags can bring your post lots of engagement, reach, and interaction while, poorly researched #hashtags make your best content vanish from the eyes of Instagram viewers. So be specific and be conscious while choosing hashtags for your food blog post content. Always use the most relevant and most reached hashtags.
Studies on the Instagram posts shows that with one or more hashtags, the posts perform well on the analytic board of Instagram and also get 30% more reach and engagement than posts without hashtags.
You can search for hashtags by typing various keywords in your Instagram search bar. The results will show hashtags in descending order that is most reached and liked on the top and least liked hashtags at the bottom on the displayed result list.
Final Thought
By using the above-mentioned tools and techniques, GetInsta helps that your food blog will get a boost. These marketing strategies will not only help you to gain a large number of followers but also make your food blog content visible to more and more Instagram foodies. One more thing is consistency. Keep your food blog's post uniform and consistent to one theme. Because if you change your post's uniformity, viewers won't find it interesting. So, be consistent, be specific to single niches, and most well-researched content.
← Previous
5 Easy Tips For a Stylish Kitchen