Four Methods To Make Pizza Fries With Recipe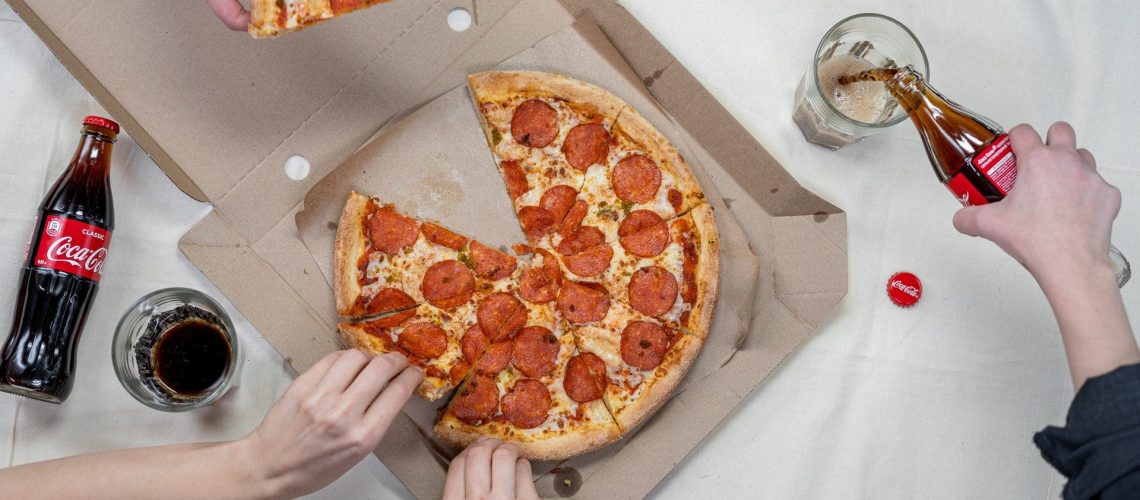 Pepperoni Pizza Fries
| | | |
| --- | --- | --- |
| French Fries | | |
| Mozzarella Cheese | | Two Cups |
| Pizza Sauce | | One Cup |
| Slices Of Pepperoni | | 12 |
| Oregano | | 1 Tsp. |
Cheesy Fajita Fries
| | | |
| --- | --- | --- |
| Mixed Peppers | | Two Cups |
| Onion | | One Cup |
| Large Chicken Breast | | One |
| Olive Oil | | 2 Tbsp. |
| Fajita Seasoning | | 2 Tbsp. |
| French Fries | | French Fries |
| Cheddar Cheese | | Two Cups |
Bacon Cheese Fries
| | | |
| --- | --- | --- |
| Olive Oil | | I Tbsp. |
| Beef Patties | | Two |
| Butter | | 1 Tbsp. |
| Flour | | 1 Tbsp. |
| Milk | | 500 Ml |
| Salt And Pepper | | |
| Mozzarella | | One Cup |
| Red Cheddar | | Two Cups |
| Fries | | |
Sweet Chili Chicken Fries
| | | |
| --- | --- | --- |
| One Pinch Salt | | |
| Double Cream | | ¼ Cup |
| Cream Cheese | | One Cup |
| Sweet Chili Sauce | | ¾ Cup |
| French Fries | | |
| Large Chicken Breast | | One |
Pizza fries are everyone's favorite. Ever wondered you can make them in various ways to make them more tasty and cheesy? No worries as you are in the right spot. Just stay with us and you will know how to make pizza fries in four different ways.
1. Pepperoni Pizza Fries
To make a perfect Pizza you need these ingredients.
Ingredients:
French Fries
Two Cups Mozzarella Cheese
One Cup Pizza Sauce
12 Slices Of Pepperoni
1 Tsp. Oregano
Steps to follow:
Take a pan and grease it. Now make layers by sprinkling fries, one cup of mozzarella cheese, one-cup pizza sauce, and one cup of mozzarella cheese again and set pepperoni on top. Sprinkle 1 tbsp. Of oregano and bake for 15-17 minutes at 22°c or 450°f.
2. Cheesy Fajita Fries
Ingredients:
Two Cups Mixed Peppers
One Cup Onion
One Large Chicken Breast
2 Tbsp. Olive Oil
2 Tbsp. Fajita Seasoning
French Fries
Two Cups Of Cheddar Cheese
Steps to Follow:
In a dish assemble one cup of mixed peppers, one onion, one large chicken breast (cut in cubes), 2 tbsp. Olive oil and 2 tbsp. Fajita seasoning and mix everything together. Now bake the mix for 20 minutes at 200°c or 400°f.
Now take a pan and grease it with cooking spray. Add fries at the bottom and sprinkle one cup of cheddar cheese over it. Now take the baked mixture and make a bed of it over fries and cheese. Take the leftover cheddar and sprinkle on top. Bake for 10 minutes at 200°c or 400°f.
3. Bacon Cheese Fries
Ingredients:
I Tbsp. Olive Oil
Two Beef Patties
1 Tbsp. Butter
1 Tbsp. Flour
500 Ml Milk
Salt And Pepper
One Cup Mozzarella
Two Cups Red Cheddar
Fries
Directions:
Take a pan over heat and add 1 tbsp. Olive oil in it. Take beef patties and make small cubes out of it. Now fry these cubes in preheated olive oil. Now add 1 tbsp. Butter, 1 tbsp. Flour, 500 ml milk, salt, and pepper to taste, one-cup mozzarella, and two cups red cheddar cheese. Mix everything well until cheese melts and forms a thick grave type mixture.
Now take a baking dish and grease it. Make a bed of fries and pour already cooked mixture over it. Bake it for 5-10 minutes and boom your bacon cheese fries are ready to eat.
4. Sweet Chili Chicken Fries
Ingredients
One Pinch Salt
¼ Cup Double Cream
One Cup Cream Cheese
¾ Cup Sweet Chili Sauce
French Fries
One Large Chicken Breast
Pizza Fries Directions to follow
Take a frying pan and heat one tbsp. of olive oil in it. Now cut the chicken breast in cubes and fry them. Now add one pinch salt, ¼-cup double cream, one-cup cream cheese, and ¾ cup sweet chili sauce. Mix everything and cook for 7-9 minutes.
Taking the baking tray and grease it. Now make a bed of fries and pour already cooked mixture over it. Bake for 5 minutes and your loaded fries are ready to serve.
Servings
4
Calories in serving
489
Prep
10 min
Cook
30 min

← Previous
Homemade Cinnamon Rolls Recipe