Pink Vodka Lemonade Cocktail ( Pink Whitney)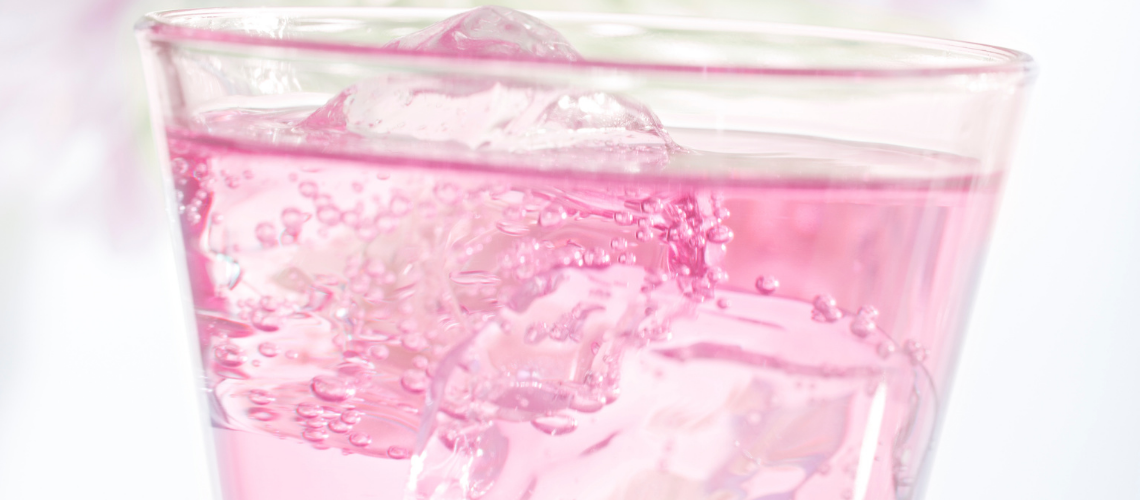 Pink Whitney Cocktail
| | | |
| --- | --- | --- |
| Sprite | | 200 ml |
| Vodka | | 30 ml |
| Lime juice | | 15 ml |
| Lime slices for garnish | | 2 |
| Cranberry juice | | 15ml |
| Ice cubes | | 1-3 |
Pink vodka lemonade cocktail ( another name is Pink Whitney )is the best hit for summer parties. Sprite with a splash of vodka gives you the best combo! This recipe takes no time and no worries and has a very easy and simple presentation. Make your friends taste the best pink vodka lemonade cocktail next time. So, let's get started with the recipe.
Servings: 1 glass
Prep time: 4 minutes
Ingredients
Sprite 200 ml
Vodka 30 ml
Lime juice 15 ml
Two thin lime slices for garnish

Cranberry juice 15 ml

A few ice cubes
We use cranberry juice to give a nice pink color to the cocktail.
Directions
Mix sprite, vodka, lime juice, and cranberry juice in a cocktail mixer and top with two thin lime slices.
Best cocktails you can try with vodka
You may find even more here:
You May Also Like
Does the Pink Whitney Cocktail have a certain level of symbolism for you? Turn your own cocktails into adorable custom cocktail stickers. It will look fantastic! They can be applied to everything from laptops to bartender's notebooks, also a perfect addition to your signature drink sign and outdoor menu board for your wedding. Definitely recommend picking it up! If you're running a bar, these custom stickers will be great to go on your bar menu and drink recipes. Large size stickers can also be used to decorate the wall and window with a more aesthetic look and create the "Shop Windows That Talk" art.
Pink Vodka Lemonade Cocktail – FAQs
______________________________________________________________________________
What do you mix with pink Whitney vodka?
Take Your Shot. Serve as a chilled shot or top it off with club soda. Either way, enjoy our 5x distilled vodka infused with fresh pink lemonade flavor
is there a name for vodka and lemonade?
A John Daly is an alcoholic mixed drink consisting of lemonade, iced tea, and vodka, named after American golfer John Daly. It can also be made with lemonade and sweet tea vodka (a vodka infusion). The drink is an alcoholic version of the Arnold Palmer (also named after an American golfer).
Why is pink Whitney vodka so popular?
The offering was inspired by the favorite drink of former NHL star and Barstool Sports personality, Ryan Whitney. The Pink Whitney is New Amsterdam Vodka infused with fresh pink lemonade flavor, creating the perfect balance of sweetness, natural lemon zest, and a clean, refreshing taste.
Can you drink pink Whitney Straight?
Drinking the Whitney straight is something else. It's got a small punch to it that gives you the assurance the booze is there. But my god the Pink Lemonade flavor is absolutely perfect. … If you let it sit and let that ice melt a little bit, then your drinking greatness friends.
Does vodka go bad?
An unopened bottle should actually stay the same, flavor-wise for many years. Once you open it, however, it will start to evaporate, so it won't taste the same after, like, 10 years. Many companies, like Absolut, will recommend consuming vodka within two years of purchasing it.
Do we need to mix pink Whitney?
New Amsterdam Pink Whitney Vodka. Unique vodka, inspired by hockey legend, Ryan Whitney's eponymous cocktail the 'Pink Whitney,' which mixes vodka and pink lemonade. As expected this shows delicious aromas and flavors of pink lemonade. The palate is smooth with a tangy citrus finish.
Servings
1
Calories in serving
220
Prep
5 min

← Previous
Rainbow Paradise Cocktail
Next →
Mint Julep Cocktail