Characteristics Of The Top-rated Coffee Machines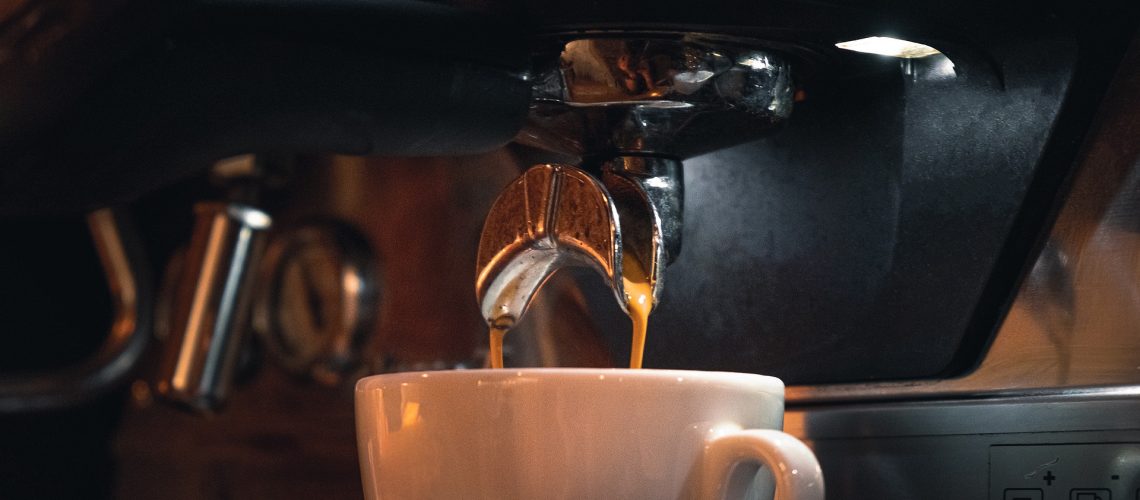 A variety of coffee machines are available on the market which can surprise the consumer, particularly when making a first-time purchase. With those people in mind, we've put together a list of coffee maker models with brief explanations of the benefits and drawbacks of each coffee machine.
Purposes Of Coffee Machines
For the majority of people, coffee is the ideal way to begin their day. Preparing it in the morning rush, on the other hand, also takes away the fun of drinking. As a result, the slow brewing coffee routine triumphs over the coffee machine.
Fortunately, coffee made at home will please our taste buds! Specific tastes and the form of beans used to play a big role.
This coffee maker makes your favorite coffee with cream, cappuccino, or macchiato with a range of coffee machines. A built-in grinder in many of these machines grinds the beans just before brewing. The scent of coffee pervades the whole house as a result of this. Others just need a small capsule to get a tasty drink after a while. We guarantee that there are so many different styles of coffee machines that everybody can find one that suits them.
Coffee machines are gradually replacing coffee makers and saucepans. What is the reason for this? Since the systems are simple to operate and maintain.
We have also categorized devices based on the brewing process. In this case, there are two types of coffee machines to consider:
pressure (automatic, flask, and capsule):  its action entails forcing hot water through ground grains under pressure;

overflow: hot water is poured over ground coffee beans, the coffee is brewed, and the liquid is collected in a jug.
Types Of Coffee Machines
Here are some of the different types of coffee machines that are presently evolving in the market.
Filter Coffee Machines
Ground beans are used to make coffee because they are the cheapest and simplest to use. Pour the mixture into one jar with a filter and the other container with water. When we turn on the unit, boiled water flows into the coffee pot, which then flows into the jug after brewing.
Advantages
Of all types of coffee machines, this one has the lowest price and allows you to make more drinks at once.

Coffee in the pots stays hotter for longer due to the heating pad.
Drawbacks
We'll also need to buy a grinder if we want freshly ground coffee.

The time it takes to make coffee is very long, which results in a lower quality drink and fewer choices for brewing flavored coffees.
Capsule Coffee Machines
Capsule coffee machines are increasing in popularity, owing to their low cost and easy method of brewing coffee under pressure. Simply position the capsule in the specified location, fill the unit with water, and turn it on.
What Factors Do You Consider When Purchasing A Capsule Coffee Machine?
Coffee with milk – If you prefer white coffee, you can make it in these machines in two ways: with powdered milk capsules (in which case you'll need to purchase a specialty coffee, such as cappuccino or latte) or with fresh milk (in which case you'll need to invest in a more expensive model with a milk frother).

Pressure – The higher the pressure, the more aromatic and powerful the drink will be. A tasty espresso can be made with only 9 bars of pressure. Capsule machines are usually made at a pressure of 15 to 19 bar, but they can also be made at lower pressures.

Appearance – These coffee machines have a distinctive style. It can be very contemporary or very vintage. Since the colors are so varied, no one should have any trouble matching the device to their kitchen's decor. Another distinguishing trait is their diminutive scale.
Advantages
easy to use, 

low cost, 

the ability to brew flavored coffees and other beverages
Drawbacks
the requirement to purchase capsules specifically designed for the chosen machine

a single cup of coffee costs more than those made by other machines
Coffee Makers
Prepare a good, aromatic drink with a coffee pot under low pressure. Remove the device's lower portion, which is a small container with a safety valve, by unscrewing it. Fill this jar with water, making sure the level is below the valve. Then pour the ground coffee into the strainer, level the top, twist the device, and place it on a low heat burner. The boiling water gradually flows into the coffee strainer, and the finished beverage is poured into the upper bottle.
Pouring a certain amount of water into the lower container and ground coffee into the strainer are the steps in making coffee. The unit is put on the stove to boil the water after all three pieces have been carefully assembled. 
Water is pushed upwards through the coffee due to the pressure produced by the resulting steam. In the upper tank, the brewing is collected, and depending on the size of the coffee maker, you can make anywhere from 1 to 6 cups of coffee (one cup is approximately 40 ml).
Advantages
low-cost unit with a solid and aromatic coffee flavor

It's a coffee maker for a gas stove, an induction stove, or a stove with a built-in hob.
Drawbacks
Coffee preparation takes a long time, and there are a lot of cleaning supplies.
The most well-known coffee machine manufacturer is:
Column Coffee Machine
These coffee machines can be used at home as well as in cafes. As a result, they have a wide variety of options on the market, as well as a wide price range.
Advantages
low cost

For many people, the practice of making coffee by hand may be beneficial.
Drawbacks
cleaning the machine takes a lot of effort

If you want to enjoy freshly ground beans, you'll need to invest in a second coffee grinder.
The most well-known espresso machine manufacturers are:
De'Longhi

Simonelli Nuova

Lelit, 

Rocket Espresso

Sage
Automatic Pressure Coffee Machines With A Grinder
This is the most expensive choice available, but it will please the majority of the most discerning customers. We can enjoy the highest quality coffee thanks to the complete automation of the brewing process.
Advantages
Convenient, and easy to use 

Coffee is made from freshly ground beans is simple and easy to produce. 

Coffee with milk can be made with only one press.
Drawbacks
The need for regular maintenance and the purchase of special agents designed for this come at a high cost.
Combination Coffee Machines
Coffee machines with various functions are referred to as "combination coffee machines" (also known as "combi"). They are made up of two brewing components: a pressure portafilter and an overflow coffee machine that brews coffee in a jug. This approach comes in handy when you need to make one or two cups of espresso at one time and more coffee at another, such as during a guest visit.
The most well-known maker of combination coffee makers is:
De'Longhi 

Sage 

Lelit 

Rocket Espresso 

Nuova Simonelli 
Sachets Coffee Machines
Senseo makes the majority of the sachet coffee machines. Their operation is similar to that of capsule coffee machines, except that the ground coffee is sealed in special sachets (called pads) that are less expensive than capsules. They're also available in several flavors. These devices require very little upkeep.
You can change the coffee's intensity using advanced technology, and the camera's transparent touch screen makes it simple to use. If you buy a model with a frothing system, like the Saeco Senseo "Latte Duo HD7855," these devices make an aromatic and flavorful coffee (1 or 2 cups at a time).
Another link between capsule coffee machines and espresso machines is their compact scale, as well as their appealing style and colors.
Philips, WMF, and Handpresso are the most common coffee pad machine manufacturers. Handpresso is a portable coffee machine that can be used in a car or at a picnic. Philips Handpresso is the most well-known brand of sachet coffee machines.
The above listed are some of the few popular styles of coffee makers. There are many types of coffee makers available in the market. We hope that this guide has supported you in finding the right coffee machine for your requirements.