6 Exciting Food Recipes One Should Try
Exciting Food Recipes
Foods with fewer calories are the modern-day interpretation of good food. The new year gave us a chance to make some unconventional cuisines. However, some recipes are easy to rustle up in your kitchen.
For beginners, basic recipes don't need exceptional culinary skills and hand-holding. Whether mouth-watering spaghetti or roasted potatoes, there are several easy recipes to explore in 2022 and beyond. Here are some recipes you can try your hand at and serve.
Gummies
This fun and vibrant gummies recipe are simply blissful, a ready-to-eat sweet treat for all your cravings.
What You Need
One tablespoon CBD tincture (fruit flavored)
1/2 cup mixed berries juice
Two tablespoon gelatin
1/2 cup sugar or honey
How To Prepare
1. Add the berry juice to a saucepan and mix sugar till it completely dissolves.
2. Add gelatin powder to create a homogenous mixture.
3. Remove the saucepan from heat and mix the CBD tincture.
4. Pour the mixture into silicone molds and refrigerate till set.
5. Remove gummies and store them in airtight containers for long shelf life.
Tip: You can also explore infused gummies from the market. Moreover, consider going through CBD gummies for sleep since they are one of the best choices available today.
Cottage Pie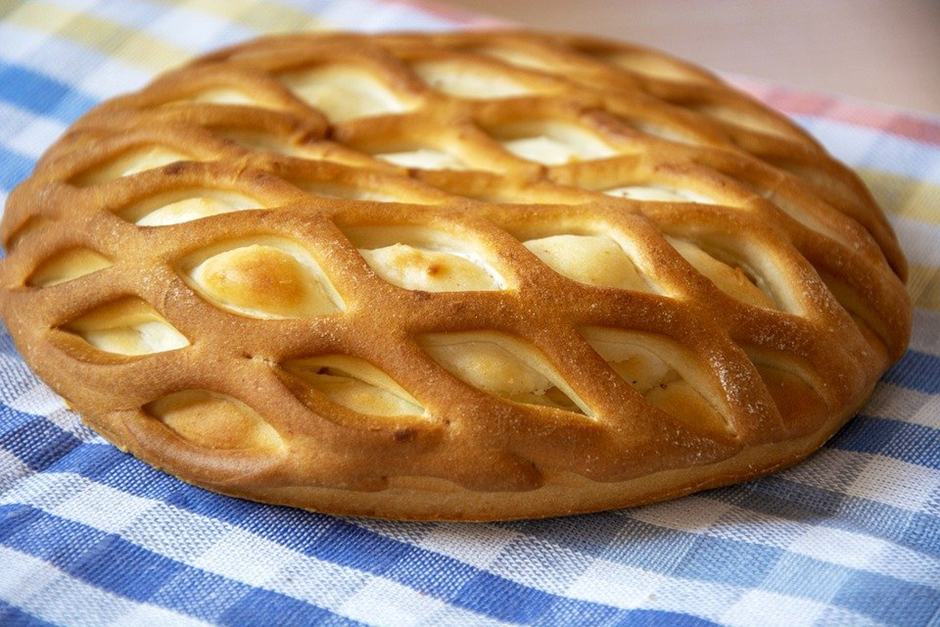 Cottage Pie is another classic dish to become skilled at. The tender meat and gravy and creamy mash topping are going to be an easy one for you. The comforting cottage pie is rich in proteins and vegetables and makes for a wholesome meal.
Ingredients
One tablespoon sunflower oil
One chopped onion
Two diced carrots
2-3 tablespoons plain flour
400 gm chopped tomatoes
450 gm mashed potato
500 gm minced beef
250 gm sliced mushrooms
One beef stock cube
Dash of Worcestershire sauce
Butter, salt, and black pepper
Preparation
Heat the oil in a cooking pan.
Add onion carrots and fry them lightly.
Add beef and mushrooms to the pan and cook for a few minutes until it softens.
Sprinkle the flour, mix it and cook for 3-4 minutes.
Pour tomatoes beef stock, and boil the mixture until it thickens.
Stir the Worcestershire sauce into the mince.
Beat the potato and spread it over the mince.
Use a fork to mark the surface and put butter on top.
Bake the preparation until the pie is golden.
Sprinkle the cottage pie with cheddar cheese, grill it for a few minutes, and serve.
Roasted Chicken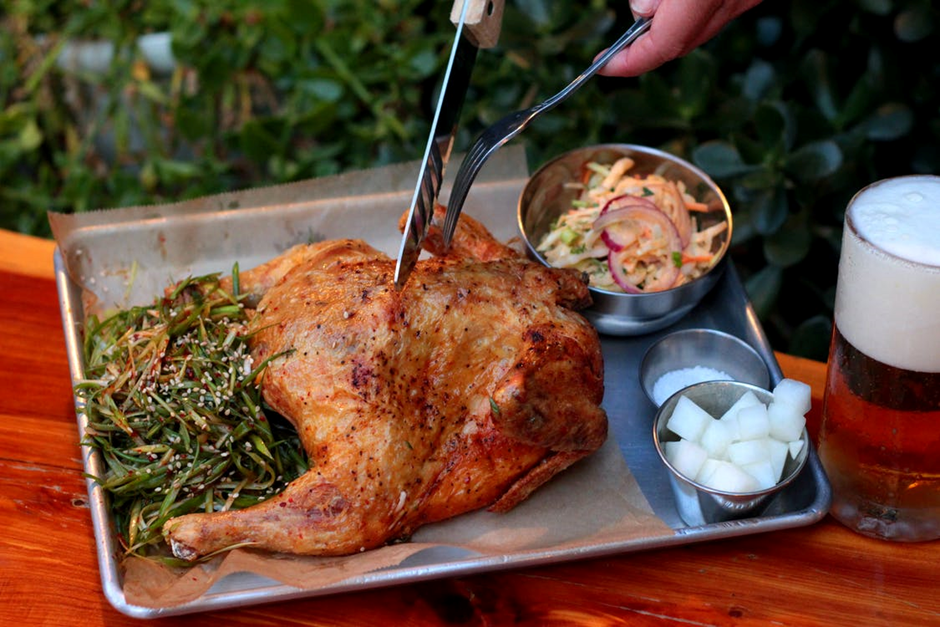 A roast chicken recipe makes the ultimate Sunday menu. Nothing can be more delicious than eating tender breast meat and succulent thighs accompanied by herby stuffing. Cover the chicken breast piece with bacon to get an additional flavor.
Ingredients
(Main)
One whole chicken (medium)
Streaky bacon
40 gm butter
Salt and pepper
(Stuffing)
Four chopped onions
One egg (beaten)
Sage leaves
125 gm breadcrumbs
50 gm butter
Salt and pepper
Preparation
To make the stuffing, add onions to melted butter in a pan.
Add the breadcrumbs, sage leaves, and egg to moisten the mixture.
Stuff the chicken with the prepared mixture and secure it with a cocktail stick.
Cook it in the oven.
Season the chicken with salt and pepper. Place the bacon in a criss-cross pattern across the breast.
Now roast the chicken again.
Remove the foil and the bacon and increase the oven heat to give the skin that final golden crispiness.
Chicken Stir Fry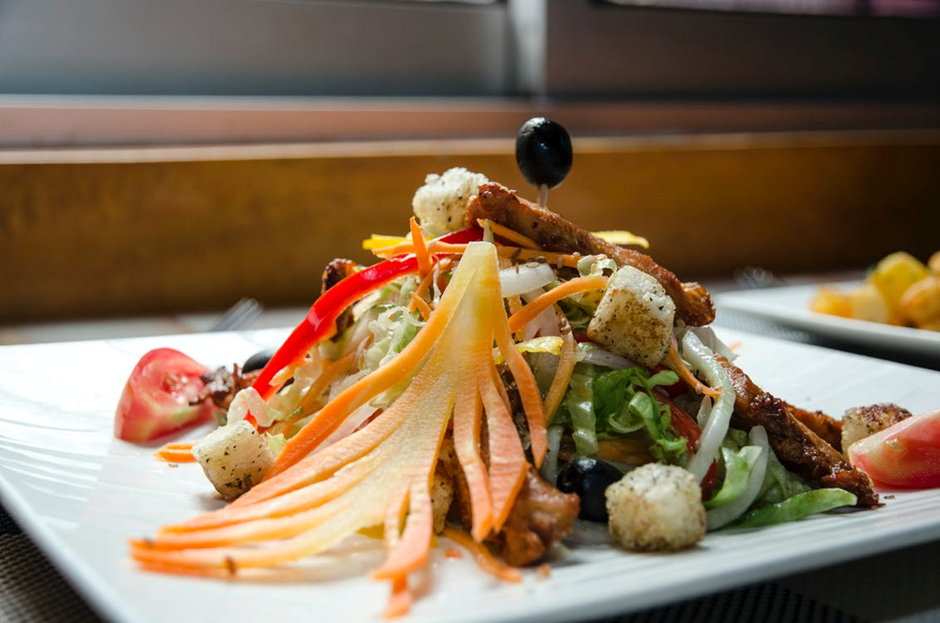 This is a quick and easy recipe to make for yourself and the entire family. All you need is chicken, some farm-fresh vegetables, stir-fry sauce (like soy sauce, or sweet and sour), and a wok.
Ingredients
450 gm chicken breast fillet (cut into pieces)
Two tablespoons cooking oil
Six tablespoons stir-fry sauce
Garlic pods and ginger (grated)
Two red peppers (deseeded)
Two green chilies
Fresh basil leaves (for garnish)
Preparation
Thinly slice the green chilies.
Heat the oil in a wok. Lightly sauté green chilies, garlic, ginger until golden.
Add the chicken and peppers to the pan and stir-fry for a few minutes.
Garnish it with basil leaves and serve.
Blueberry Muffins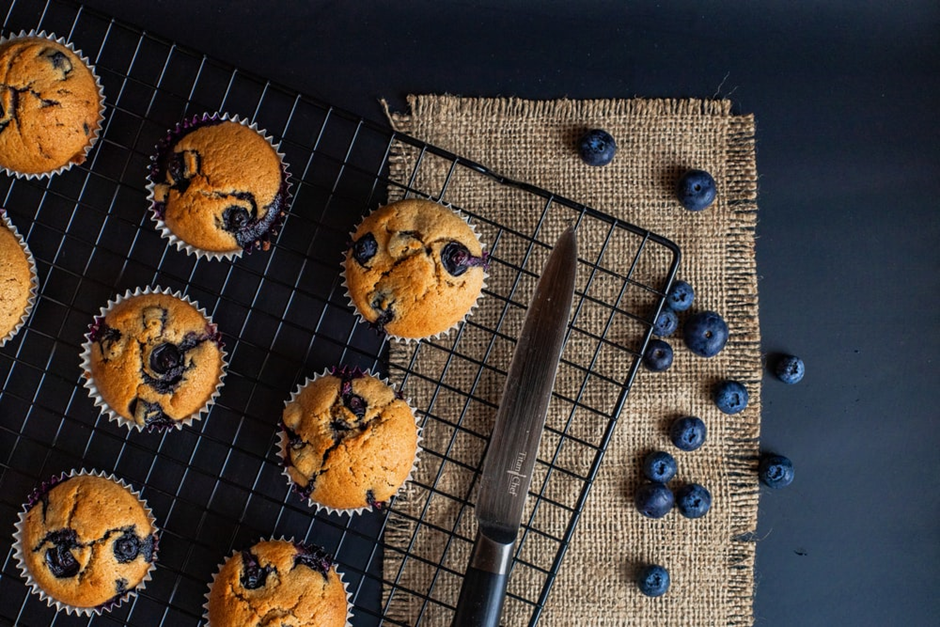 Muffins are super easy to make. Whisk together butter, sugar, and other ingredients like blueberries, pop into muffin cases, and bake. You can swap the blueberries for strawberries or chocolate chips.
Ingredients
100 gm butter
100 gm caster sugar
140 ml milk
Two eggs (beaten)
300 gm flour
One teaspoon vanilla extract
One teaspoon baking powder
150 gm fresh or dried blueberries
Preparation
Put paper muffin cases on a muffin tray.
Whip the butter and sugar into a fine cream until fluffy. Now add the eggs.
Mix flour, baking powder, vanilla essence, and milk for batter preparation.
Add blueberries and transfer the mixture into muffin cases.
Bake for 15-20 minutes. Let them cool in the tray before serving.
Margherita Pizza
What you will need:
Dough:
600g (1 pound 5 ounces) fine white bread flour or Italian 00 flour
Two teaspoons of quick yeast.
Two tablespoons olive oil
Toppings:
One can of whole Italian plum tomatoes (400g)
Two tablespoons olive oil
Pinch of sugar
Two buffalo mozzarella balls
Three tbsp fresh grated Parmesan cheese
Two tablespoons dried oregano
Preparation:
Make a well right into the center of the flour and add the yeast, 4 tsp salt, olive oil, and roughly 300ml (12pt) lukewarm water.
Draw all the flour in from the sides and mix with your hands until combined, then knead for about 5-10 minutes.
Mix everything in a food processor until well blended, then knead by hand for 5 minutes.
Place it in a big bowl, cover with oiled cling film or a moist cloth, and leave the dough inside a warm place till it doubles in size.
Chop the tomatoes to prepare the sauce.
Cook over medium heat till it thickens and very little liquid remains in a saucepan with the olive oil and sugar.
Preheat the stone in the oven, then slide the pizza onto the stove using a floured baking sheet. If you don't preheat a baking sheet, you won't get that tremendous crunchy crust below.
Preheat your oven to 230°C and set aside. Divide the dough into four pieces and roll each into a roughly circular shape using your hands and a rolling pin.
Place it on a baking sheet that is dusted with flour. Cover with tomato sauce and mozzarella.
Season the pizza with parmesan and oregano and place it on the heated stone or baking sheet.
Then bake it for 10 minutes, or until golden and bubbling. Serve right away.
Wrapping Up
Customize salt-chili-sugar combination to your taste and health. Also, eat in balanced proportions rather than excess.
Links & References
https://www.taste.com.au/galleries/new-recipes-try-2022/j6f9l850?page=60
https://www.leafly.com/learn/consume/edibles/how-to-make-cannabutter