Cornflakes, Milk & Berries Recipe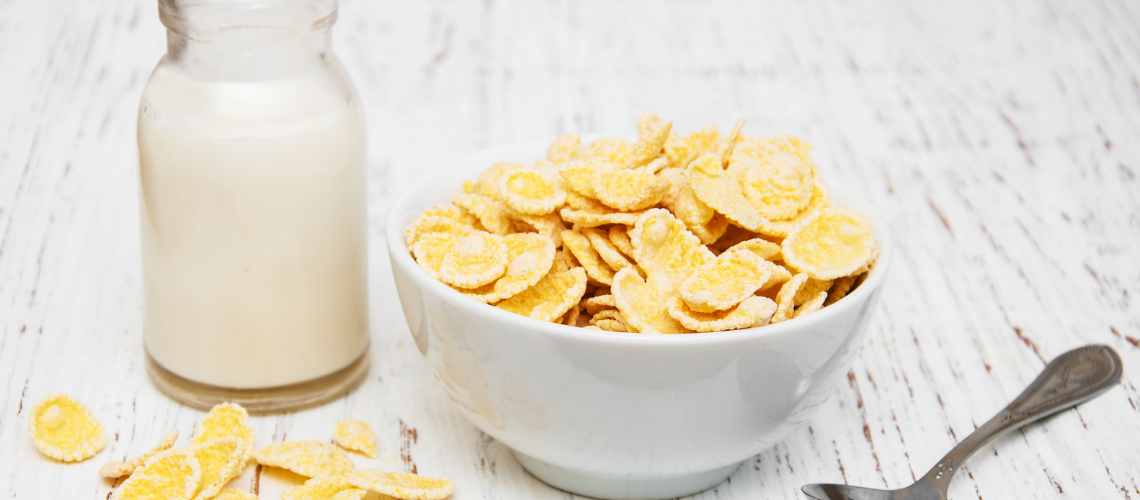 Ingredients
| | | |
| --- | --- | --- |
| cornflakes | | 2 cups |
| low fat milk | | 1 cup |
| berries | | 1 cup |
Cornflakes are a low-fat food high in protein and a very good source of carbohydrates. Whereas, low-fat milk provides helps us not to gain weight. This recipe is extremely easy and health beneficial. You always wake up late and still need something healthy for breakfast. Here is a quick healthy recipe for you.
Ingredients
2 cups cornflakes
1 cup low-fat milk
1 cup berries
Procedure
Take a bowl and mix milk and cornflakes. Now top it with fresh berries and here you go!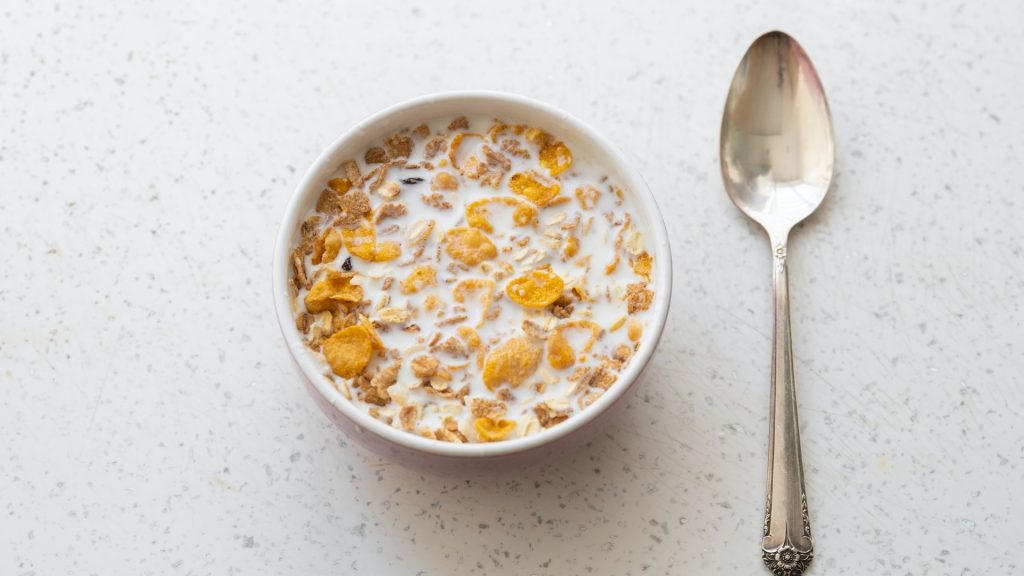 Cornflakes, Milk & Berries – FAQs
______________________________________________________________________________
Is eating corn flakes good for weight loss?
Cereals and corn flakes won't help your weight loss goals as they are highly processed foods. Cereals and corn flakes may be touted as 'healthy', but keep in mind they are highly processed foods devoid of nutritive value.
Are cornflakes and milk good for weight loss?
Knowing that cornflakes are very high on sugar, let us look at how to use corn flakes for weight loss. The key to staying healthy and losing weight is by increasing your fiber intake. Do not add extra sugar to your bowl of cornflakes and try to substitute your regular milk with skimmed milk.
Which cornflakes are best for weight loss?
General Mills Cheerios.
Kellogg's All-Bran.
General Mills Fiber One Original.
Kashi 7 Whole Grain Nuggets.
Kellogg's Bite Size Unfrosted Mini-Wheat's.
Kashi Go Lean.
Post-Shredded Wheat 'n Bran.
Nature's Path Organic Smart Bran.
Can I eat cornflakes at night?
Whole wheat cereals, such as bran flakes or cornflakes are a good option for bedtime snacks. They are easy to digest and provide 200 calories or even less per bowl. You can add a little skimmed milk for protein and sleep-inducing tryptophan.
Is corn flakes with milk healthy?
Cereals like cornflakes or puffed rice served with low-fat milk – can be part of a healthy breakfast but are low in fiber so not as good a choice as a wholegrain cereal
Is eating corn flakes everyday healthy?
Adding a piece of fruit will help to balance your breakfast as well as making it more filling to eat
Servings
1
Calories in serving
150
Prep
1 min

← Previous
Baked Chicken Breast Recipe