Crispy Waffles Recipe
Ingredients
| | | |
| --- | --- | --- |
| all-purpose flour | | 2 cups |
| sugar | | 1 tablespoon |
| baking powder | | 1 tablespoon |
| salt and butter milk | | ¼ teaspoon salt 1 ¾ cup butter milk |
| large eggs | | 2 |
| vanilla extract | | ½ teaspoon |
| butter (melted) | | ½ cup |
What better way to start your morning with crisp, golden waffles and a coffee. Easy, quick and satisfying, this recipe leaves no craving unattended.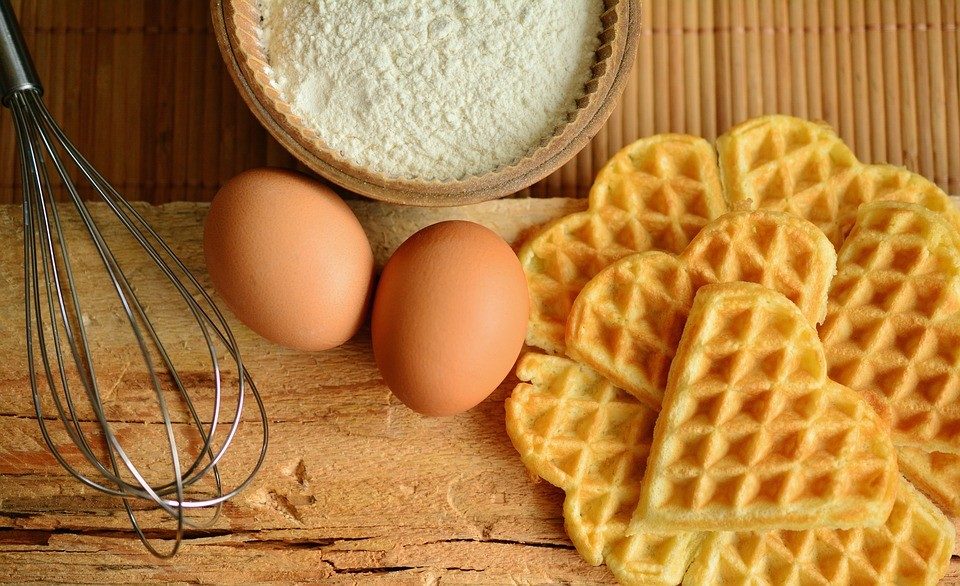 Ingredients
2 cups all-purpose flour
1 table spoon sugar
1 table spoon baking powder
¼ teaspoon salt 1 ¾ cup butter milk
2 large eggs
½ tea spoon vanilla extract
½ cup butter (melted)
Process
STEP 1:
Preheat the waffle iron to desired temperature.
STEP 2:
In a large bowl, mix together flour, salt, baking powder and sugar.
STEP 3:
In a separate bowl, beat the eggs. Stir milk butter and vanilla. Put the milk mixture into flour mixture; beat until they are fully blended.
STEP 4:
Pour butter into preheated waffle iron. Cook until they become light brown and crispy.
STEP 5:
Pour honey or chocolate syrup all over your crispy waffle.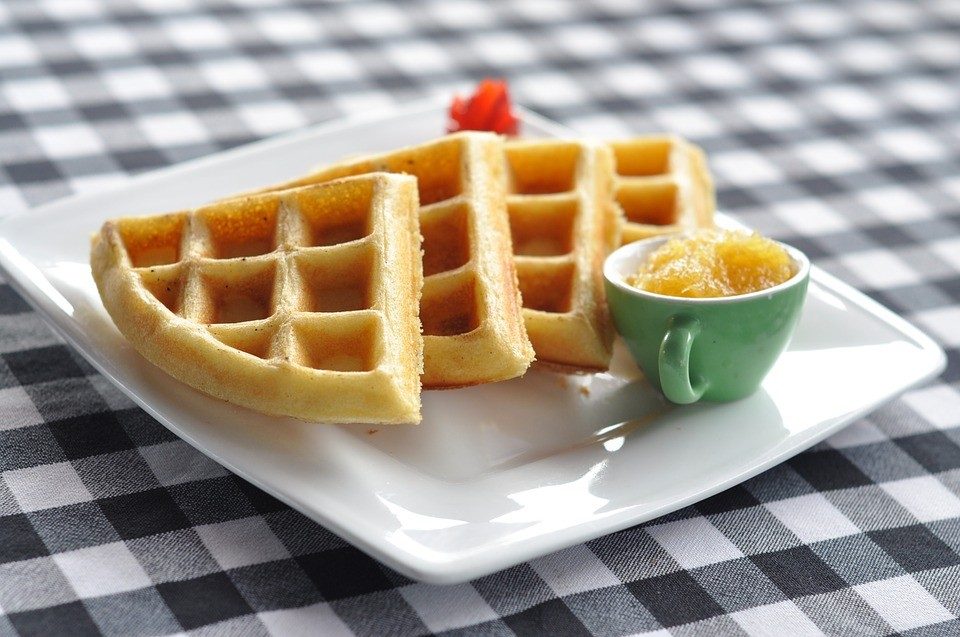 Your Belgian waffle is ready. Dig in and have a blast of syrup in your mouth.
FAQs
___________________________________________________________________
Servings
2
Calories in serving
262
Prep
25 min
Cook
10 min