Shepherd's Pie Recipe
For meat
| | | |
| --- | --- | --- |
| ground lamb | | 2-pound |
| large onion (chopped) | | 1 |
| garlic cloves (crushed) | | 3 |
| olive oil | | 3 tablespoon |
| flour | | 4 tablespoon flour |
| salt | | ½ tablespoon |
| black pepper | | ½ teasp |
| rosemary | | 1 teaspoon |
| thyme | | 1 teaspoon |
| tomato paste | | 1 tablespoon |
| beef broth | | 2 cups |
| carrots | | 7oz |
| peas | | 7oz |
For puree
| | | |
| --- | --- | --- |
| potatoes | | 3.5-pound |
| butter | | 1 tablespoon |
| milk | | ½ cup |
| cheddar cheese | | ¼ cup |
| black pepper | | ½ teaspoon |
| Egg yolk | | 1 |
Classics never die and craving for a pie? You are at the right place. This step-by-step guide will make sure that a good old Irish Shepherd's pie just gets better with every tasting and to get into high spirits as this tried and tested recipe will get your desired results. So, let's get started.
Ingredients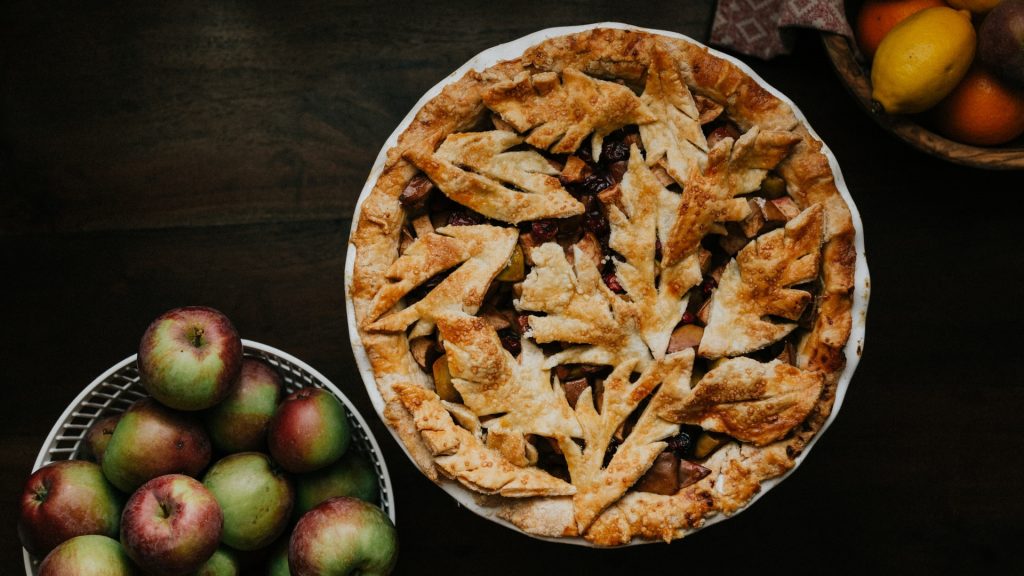 For meat
2-pound ground lamb (1kg)
1 large onion (chopped)
3 garlic cloves (crushed)
3 tablespoon olive oil
4 tablespoon flour
½ tablespoon salt
½ black pepper
1 teaspoon rosemary
1 teaspoon thyme
1 tablespoon tomato paste
2 cups beef broth
7oz carrots (200g)
7oz peas (200g)
For puree
3.5-pound potatoes
1 tablespoon butter
½ cup milk (120ml)
¼ cup cheddar cheese (25g)
½ black pepper
Egg yolk
Steps to follow
For puree
Peel potatoes and cut them so that they divide into 4 pieces. Take a pot with water, set it over high heat, and add salt and potatoes in it. Now cook until they become tender.
Add cheddar to potatoes, buttermilk, egg yolk, and beat them. Also, add salt and pepper. Use a potato masher to mash until smooth and mash together until fully incorporated.
For meat
Take a pan and pour olive oil. Now set it to overheat and add chopped onions, chopped carrots, and crushed garlic until they are cooked.
Add the grand lamb and cook it until it changes its color. Season with salt, pepper, thyme, rosemary according to the amount given above. Now add tomato paste and flour and stir it with the previous mixture.
Add beef broth and frozen peas and stir it occasionally. Let it cook until it becomes thick.
Final Process
Firstly, preheat to 400F (200 C)
Now layer the meat and spread puree over it.
Finally, bake for 20-25 minutes until golden.
Garnish with parsley before serving.
Your homemade Shepherd's pie is all ready to serve!
Shepherd's Pie – FAQs
___________________________________________________________________
What goes with Shepherd's pie?
Vegetables, any kind you want, really. Roasted, steamed – it does not matter. Also vegetable salads!
Starchy stuff, like soda bread, baked beans, or some puddings.
What is the difference between Shepherd's pie and cottage pie?
These two are undoubtedly similar to one another, but the only difference between the – meat (Shepherd's pie is made with lamb meat, cottage pie – with beef) results in pretty different tastes.

Can you freeze Shepherd's pie?
Why not? Just after baking, let it and its container cool to room temperature, then cover with foil, place in the freezer. This way it can be kept for approximately two months. When you want to eat it – reheat in the oven (still covered with the foil) for one hour in a 350F (200C).

How did Shepherd's pie get its name?
An eye-catching name indeed. But the story behind it is simple, shepherds guard sheep, and this pie is made with lamb meat.
Servings
6
Calories in serving
400
Prep
20 min
Cook
50 min

← Previous
Chocolate Chip Cookies Recipe
Next →
Crispy Waffles Recipe